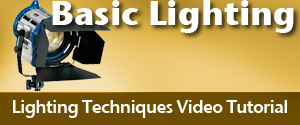 Available August 15
Cost = $97
Proper lighting techniques are essential to a successful shoot. Not only that, but a well lit and well balanced shoot will save you HOURS in the post production suite. This tutorial will cover:
Color Temperature
Balancing Your Camera
Key Light
Fill Light
Rim Light
Background Light
Dealing with Sunlight
Dealing with Mixed Light
Greenscreen
Black Limbo
White Limbo
Get on the mailing list to secure your spot!